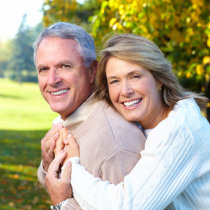 Individual Retirement Accounts (IRA)
Realize your retirement dreams by financing them now. While the future may be up in the air, your finances should be solid. An IRA is a tax-advantaged* way to build savings.
Choose which IRA plan works for your financial situation. Our financial service representatives can tailor a plan to your budget, so you can begin saving now.
Summary

Smart, tax-advantaged* way to save for your future
Earn competitive dividends above standard savings rates
Choose between several options, depending on your financial situation:
Traditional
Roth
Coverdell Education Savings (Education IRAs)
No setup fees
No monthly or annual service charge
$1,000 minimum deposit to open Certificate IRA
IRA Club also available
Talk to a Fairmont Federal Credit Union representative to choose the right plan for you

*Consult your tax advisor.

Membership eligibility requirements may apply.