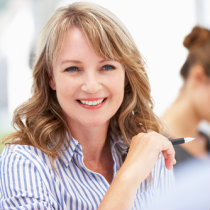 Direct Deposit
The only thing better than getting paid is getting paid faster. Sign up for direct deposit for quicker access to your funds.
We also offer the option to distribute any payroll deductions. Set aside a portion to put away into a saving account — you can always change the amount.
Summary

Free, convenient service for Fairmont Federal Credit Union members
Funds are automatically deposited into your account
Paycheck
Pension
Social security
Any recurring payment
Option to distribute direct deposit by payroll deduction
Deposit into savings or another account
Make a loan payment
Amount may be raised or lowered
Quicker access to your money
Eliminate trips to the credit union and save time
See a Member Service Representative for information on payroll deduction
The following information will be helpful in filling out forms for your employer, the Social Security Administration, or other payer:
Depository Name: Fairmont Federal Credit Union
Phone Number: 304.363.5320
Address: PO Box 2139 Fairmont, WV 26555-2139
Routing Transit/ABA Number: 251578844
If you wish for your Direct Deposit to go to your savings account, please enter only your primary account number as shown on your member ID card or at the top of your statement.
If you wish for your Direct Deposit to go to your checking account, you must include the additional two numbers at the end of your member account number as found on the bottom of your share drafts. If you do not have share drafts, please see a Member Service Representative to obtain the correct number.