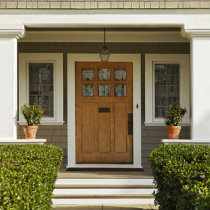 Home Equity Loans & Lines
Turn to your own home to increase cash flow. You've worked hard to build up equity; now let your equity work hard for you.
Take out a loan or a line of credit to fund that major expense. You don't have to dip into your savings. Talk to one of our experienced lenders about customizing a plan to accommodate your particular needs.
Summary

Use the equity you've built in your home to fund major or unexpected expenses
Take out a home equity line of credit and draw the money as you need it, without having to reapply with a Visa® Gold card
Interest may be tax deductible*
Fund major expenses without having to drain your savings
Enjoy competitive member rates
Flexible term options for affordable payment plans
Local decisions for fast approvals and quicker processing
Personalized service from our mortgage specialists is customized to your needs

*Consult your tax advisor.

Apply Now at our convenient Mortgage Web Center.

For more information or to make an appointment, click on "Questions" above.