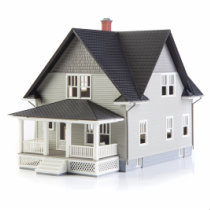 Home Mortgage Loans
Buy a house where you can make a home, instead of paying a landlord each month. Build equity in your future with the help of your local credit union.
Fairmont Federal Credit Union members are entitled to competitive rates and flexible terms — for payments they can afford. And since we're local, you can expect personalized service tailored to your needs, from start to finish.
Summary

Build equity and invest in your financial future
Choose between adjustable and fixed rate mortgages
Payment plans to best fit your budget
Affordable closing costs
Competitive rates in West Virginia market
Local decision-making for quick approvals
Personalized service from a Fairmont Federal Credit Union local mortgage specialist

Apply Now at our convenient Mortgage Web Center.

For more information or to make an appointment, click on "Questions" above.