EVENTS
Believing in the credit union philosophy of People Helping People, Fairmont Federal Credit Union (FFCU) is committed to the communities we serve. We not only are dedicated to helping our members achieve their financial goals, but our employees take pride in being a positive influence in our communities by supporting local events, programs and initiatives. Check out our blog for fun and helpful tips.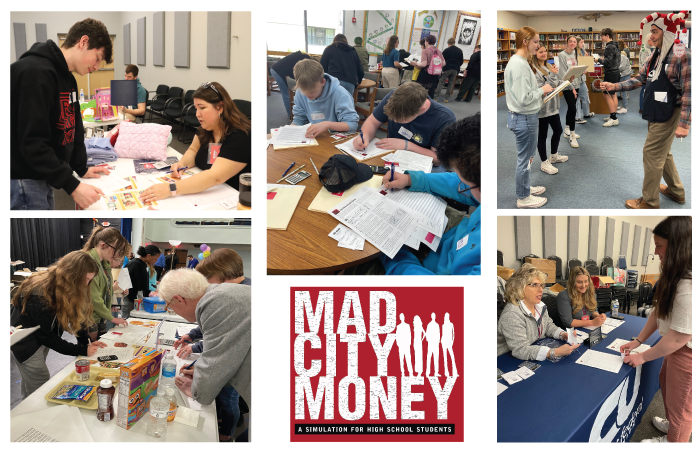 We were thrilled to have the opportunity to be back in our partner high schools facilitating Mad City Money! Mad City Money is a hands on budgeting simulation, where our participating students are transported into the future. Oh what fun!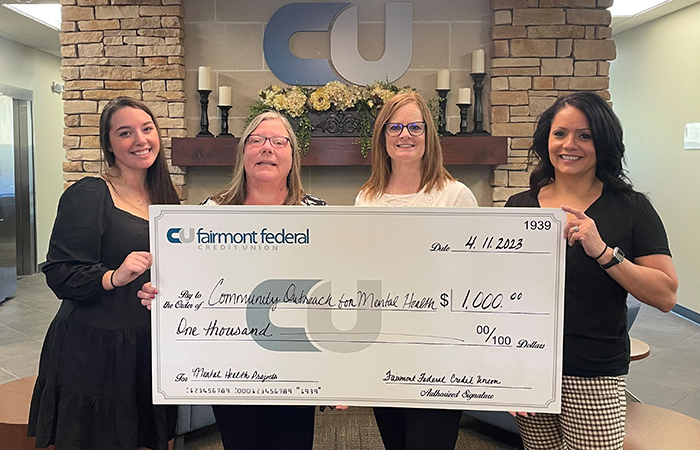 Proudly presenting a check to Cheri Shelton with the Community Outreach for Mental Health, Inc to assist in funding programs and services that help the individuals in our communities.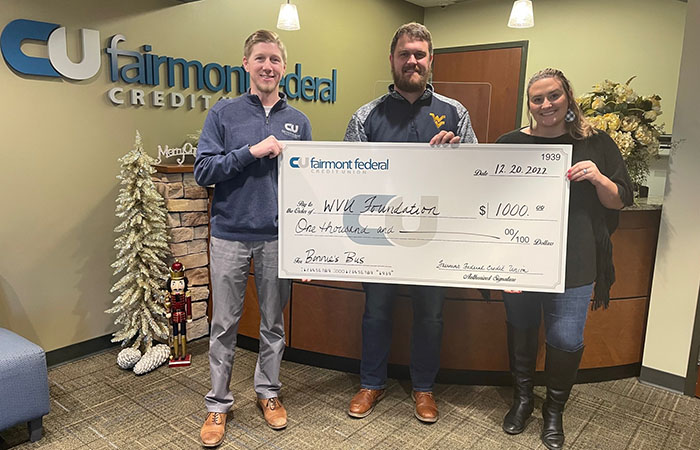 We are proud to continue our support of Bonnie's Bus Mobile Mammography by presenting a check totaling $1,000 to Cory Chambers, who represents the WVU Cancer Institute.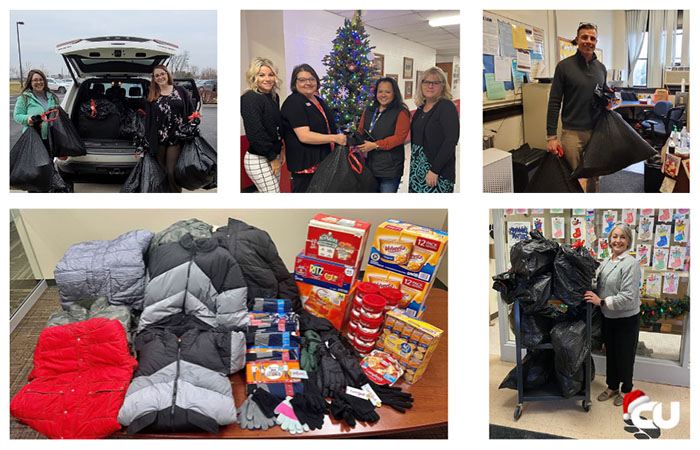 Santa's secret helpers are at it again! Fairmont FCU employees shopped, and hand delivered "angel" gifts plus food/clothing items to our 6 Partners In Education.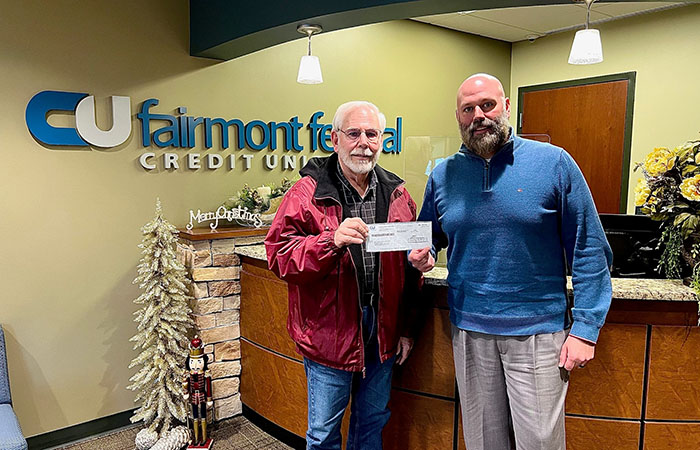 Fairmont Federal Credit Union presented a check of over $500 to the North Central West Virginia Home Builders Association for their annual toy drive.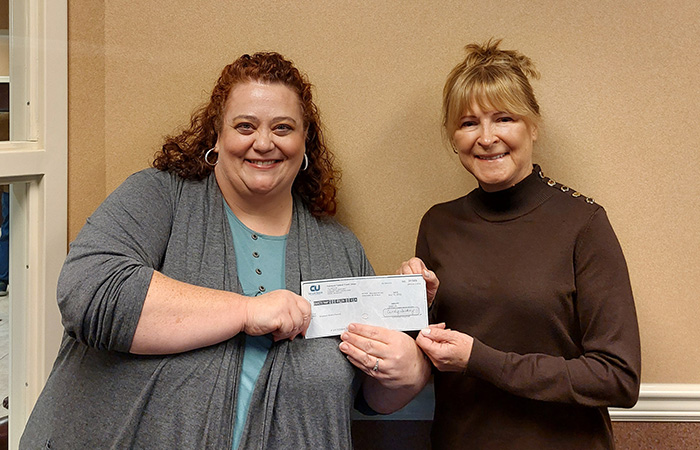 Fairmont FCU Mortgage Specialist, Rachael presents Kim from the Morgantown Board of Realtors a check for $200 to go towards their Holiday Drive for local food pantries.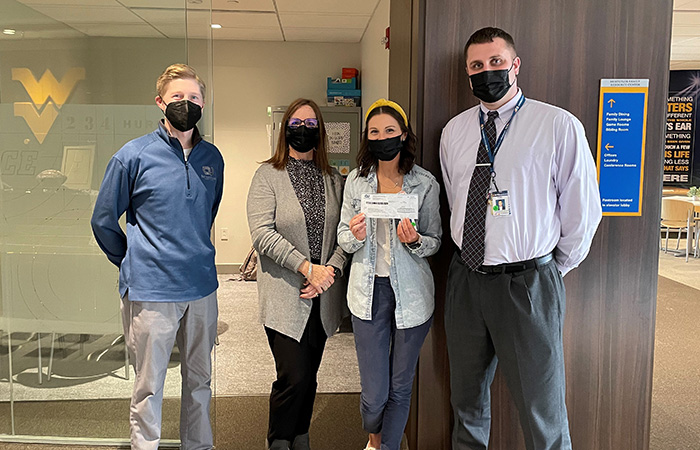 Fairmont FCU presented the School Intervention Program at WVU Medicine Children's with a check totaling over $2,100 from our annual Children's Miracle Network Campaign.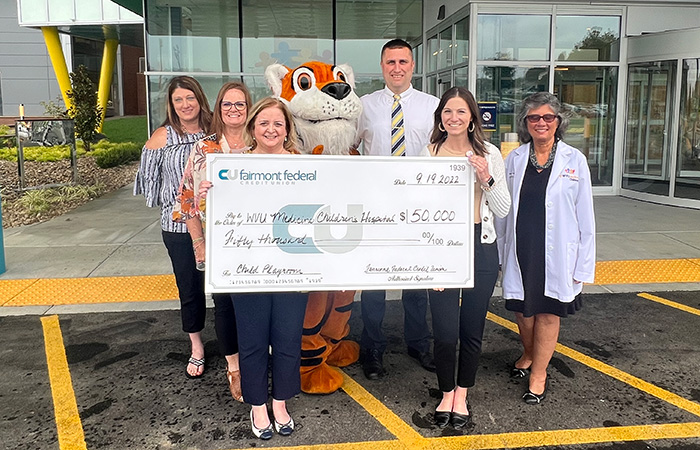 Fairmont FCU proudly presented a $50,000 check to WVU Medicine Children's Hospital. This donation afforded us the naming opportunity for a Child Play Area in the new hospital.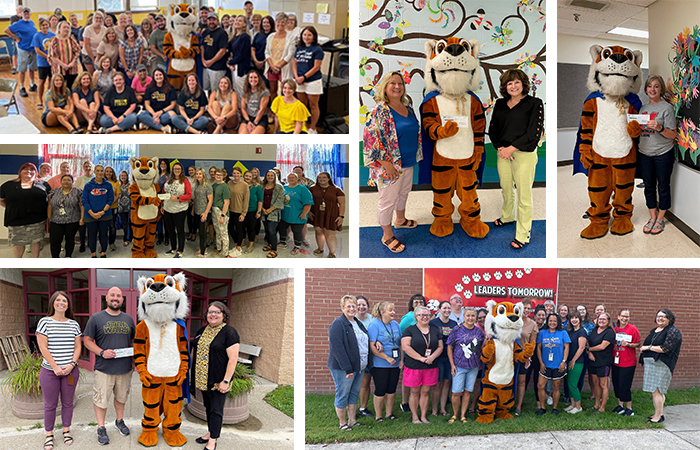 Count Earn'est the SAVERtooth Tiger presented our Partners in Education a total of $1,200 from our employee Jean Friday Charitable Contributions. Fairmont FCU also provided a welcome back breakfast for all 6 of our Partner in Educations staff.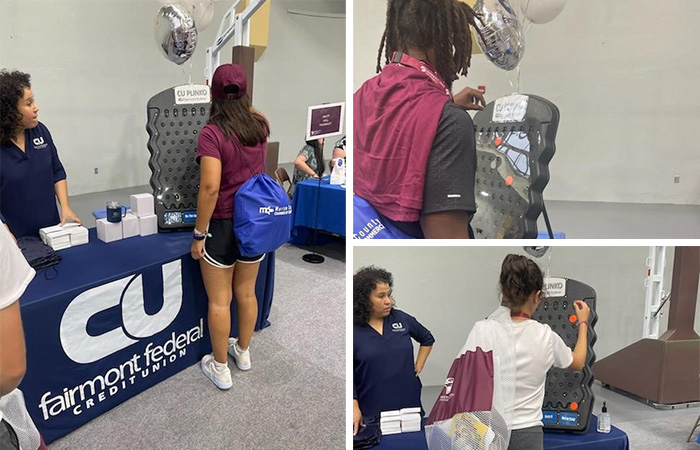 Great time playing Plinko with the students on campus. We always enjoy participating in the Fairmont State University Community Fair. Good luck FSU students.