Back
Why you spend more during summer, and how to avoid overspending
Published: 08/05/2019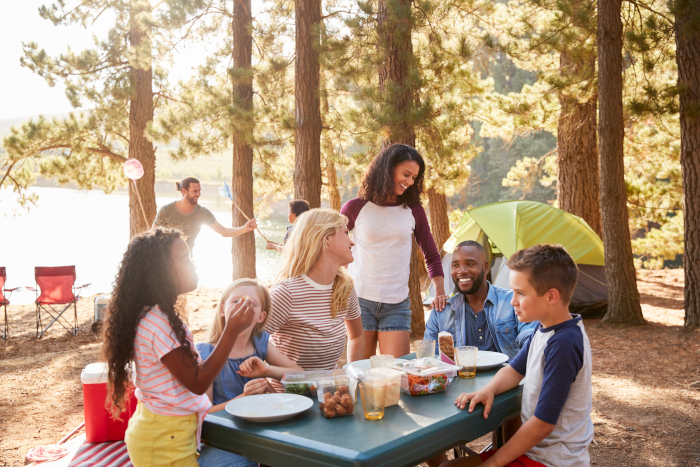 Do you find yourself spending more money during the summer each year? If you do, you're not alone. Spending seems to amp up during the summer months, leaving many people wondering how they managed to spend so much. This time of year is full of seasonal reasons you might find yourself overspending, including some of the following:
1. Vacations. Summer is best known as vacation season, granting time off for Memorial Day, Independence Day, and planned vacations to places like the beach or Disney. No matter your destination, vacations can be costly part of summer with expenses for airfare, rental cars, hotels, food, excursions, theme park tickets, and more. Even weekend getaways can add up if you're enjoying more than one.
2. Wedding Season. Summer's second claim to fame is wedding season. It's a beautiful time of year to celebrate the love of your family and friends, but it also comes with a few added costs that you might have not considered. Most weddings come with the expense of a gift for the happy couple, but many also come with the added expense of a new outfit, travel to the ceremony if it's out of town, and lodging if the celebration is too far away for a day-trip.
3. Kids. School is out for summer, which means you may need to invest in child care. Even if childcare isn't a necessity, there is the traditional added cost of day camps and overnight camps to keep the summer fun going.
4. Socializing and Going Out More. Something about warm weather motivates us to get out and do more. In the summertime you'll probably attend cookouts, and choose to eat out more – especially on outdoor patios when the sun is shining. Other expenses include outdoor activities like camping, kayaking, boating, golfing, and many others that all come with their own added expenses. Even gas prices tend to go up during the summer, making regular trips around town more expensive during the summer.
How to avoid overspending
It's natural to spend more during the summer when you consider all of the events and activities the season has to offer. However, if you find yourself overspending, it's likely because you haven't set a summer budget. Consider creating a savings club account specifically for summer activities. Each year when summer comes around you'll have a dedicated fund for seasonal expenses. Only you know what's on your summer bucket list, so at Fairmont FCU, it's our mission to help you save year-round for a worry free, debt free summer.
Back