Back
Celebrating 80 Years of People Helping People
Published: 09/17/2019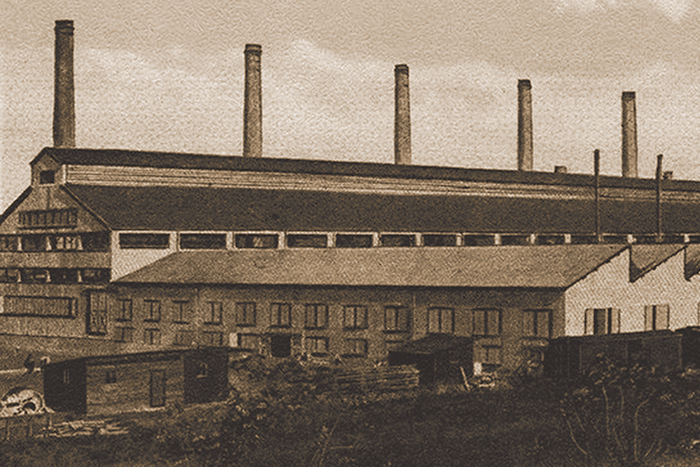 In the fall of 1939, a small group of Owens Illinois Glass Company employees came together and devised a system that would promote thrift and allow employees to take out loans to support their families. This system was named Fairmont Onized Federal Credit Union. The first ever board of directors meeting was held in October of 1939; it was decided that loans would be limited to one year, and borrowers were required to save at least $0.25 per month. In the first three months of the credit union, share balances were reported at $547.75, loans were $ 265.00, and there was $ 282.20 cash in the credit union.
In the early 1980's our name was officially changed to Fairmont Federal Credit Union and our charter was expanded to serve Marion County. In 2000, our field of membership was expanded again to serve Monongalia County. Since 2005, we have served those that live, work, worship or attend school in Marion, Monongalia, Harrison and Taylor Counties. Today we are proud to serve over 37,000 members by providing financial services that help our members achieve financial success.
In addition, our organization has a long-standing history of embodying the credit union spirit of 'people help people' in the communities we serve. Today we demonstrate our commitment to these communities through employee giving programs, volunteerism, corporate giving and corporate sponsorship. Our employees participate in wearing jeans on Fridays throughout the year for a donation to a designated cause such as our Partner-in-Education Angel Tree program, American Heart Association, Community Outreach for Mental Health, Inc., Relay for Life (Marion, Monongalia and Harrison) Children's Miracle Network/CU for Kids, NCWEHBA Toy Drive and the United Way (Marion-Taylor, Monongalia and Harrison). In 2013, our service project Robes for Recovery was established to provide customized radiation robes for breast cancer patients. These robes are available at local radiation centers such as WVU Radiation Center at Fairmont Regional Medical Center and United Hospital Center.
As we celebrate 80 years, we not only celebrate the history in which this institution was founded upon, we also celebrate you, our members. We wouldn't be where we are today without our member's business and support, so thank you for selecting Fairmont Federal Credit Union for your financial needs. We look forward to continued growth and future opportunities, as well as many more years demonstrating our commitment to help our members achieve financial success.
Snapshot of Our History
1939 – Fairmont Onized Federal Credit Union was organized to serve the employees of Owens-Illinois Glass company. Borrowers were required to save at least $0.25 per month.
1940s – Loans are offered for appliances and automobiles.
1950s – Real Estate loans are offered.
1960s – Experienced steady growth with assets doubling to nearly $3 million.
1970s – The Credit Union relocates its office to 1315 Morgantown Avenue. The Credit Union begins operating separately from the Owens-Illinois Co. and opens to all residents of Fairmont.
1980s – The credit union changes its name to Fairmont Federal Credit Union. 10th St. and Gaston Ave. office opens.
Country Club drive-thru opens.
Membership is expanded to include anyone living or working in Marion County.
First ATM opens.
Mannington-North Marion branch opens.
A branch opens at Monongalia General Hospital in Morgantown, the first outside of Marion County.
1990s – A branch opens in the Morgantown area of Westover.
Fairmont Shop 'n Save branch opens. A few years later it relocates to a new building in front of Middletown Mall.
The credit union begins participating in the Partners in Education program, supporting elementary schools in the counties we serve.
2000s – The Board of Directors votes to expand membership to anyone living or working in Monongalia County.
Bellview branch opens.
A merger adds Harrison and Taylor Counties to the credit union's field of membership.
Charles Pointe branch opens.
Pineview Drive and Mon General Hospital branches merge to become full-service Pineview branch.
Shinnston Shop 'n Save branch opens.
2010s – The credit union begins holding Mad City Money, a financial education simulation for local students.
Employees found Robes for Recovery, a non-profit organization that provides treatment robes to breast cancer patients.
2019 – Over 37,000 Members/41,000 Accounts and over $350 million in assets.
Back