Back
Online Safety Tips for Cyber Monday
Published: 11/27/2019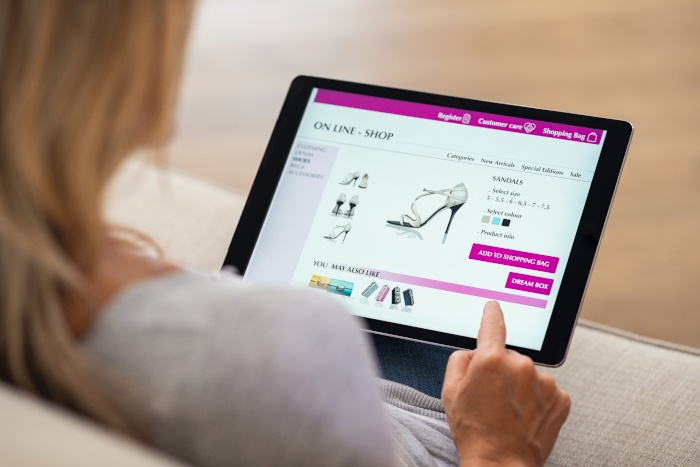 Thanksgiving is almost here, and that means Cyber Monday isn't far behind!
In 2018, Cyber Monday set the record for the single biggest shopping day in US history, with consumers spending nearly $8 billion online.1 The shopping holiday now consistently outsizes Black Friday every year. Black Friday remains the best time to pick up new, big-ticket items in stores, but Cyber Monday is the best time to grab tech deals and smaller items.2
Unfortunately, with this massive increase in online shopping has come a growth in the number of online thieves, scammers and hackers. This season, make sure you follow these 7 tips for a safe and secure shopping experience.
1) Use a Secure Network
That means your password-secured network at home. Avoid shopping on less-secure public Wi-Fi networks like malls, airports and libraries. If you have the time and money to set up a virtual private network (VPN), even better.
2) Shop Trusted Vendors
The retailers you trust and have shopped with before should be at the top of your list. When shopping elsewhere, check reviews of the site. The Better Business Bureau has an online directory and a scam tracker that can also be useful tools.
3) Learn to Notice Website "Spoofing"
This is easier than it sounds. Sometimes links that you think are taking you to a well-known provider go to simulated sites that have slightly different URL addresses. Just glance at the URL bar before you start shopping. If the beginning of the URL seems unusual, or is spelled differently, close the window and type the URL properly in a new one.
4) Don't Click Pop Ups
Pop up links and unsolicited entry forms can be bad news. Some major websites require you to allow pop-up windows to browse, but most do not, so try disabling pop-ups in your browser's settings. Any website that requires pop-ups to load will notify you in all major browsers, and allow you to quickly make an exception if you recognize it as a trusted site.
5) Name Brand Knockoffs
Be especially careful if you're purchasing limited edition or name brand items at a suspiciously low price. Many commonly-faked clothing brands have tags, stamping or unusual lettering on their products to prove authenticity. If you're buying from a site you aren't familiar with, and the images don't show the item's proof, it's probably best to avoid the risk of receiving a fake product — or nothing at all.
6) Gift Cards: Go to the Source
There are a number of ways to acquire gift cards, but some are safer than others. Gift card exchange programs, for instance, allow you to trade cards you don't want for something you'll use. It's a great idea, but sometimes scammers (and even people making honest mistakes) will trade away cards that have already been used, or have lower funds than claimed. The best general rule is to buy gift cards straight from the retailer, or from a brick-and-mortar shelf. If you choose to buy from an online auction or trading site, make sure to read over their policies carefully so you know what your recourse is.
7) Review Your Purchases
Take a moment to look over the purchases from your checking account after a day of shopping. Ensure that there are no unauthorized or inaccurate charges. Let your financial institution know immediately if anything looks out of place.
Sources:
Forbes: Cyber Monday, 2018
https://www.forbes.com/sites/andriacheng/2018/11/26/black-friday-cyber-monday-sales-are-hitting-another-high-but-its-not-time-to-cheer-yet/#576efc2556c6
Business Insider: Black Friday vs. Cyber Monday
https://www.businessinsider.com/is-black-friday-or-cyber-monday-better
Back