Back
10 Inexpensive D.I.Y Holiday Gifts
Published: 12/17/2019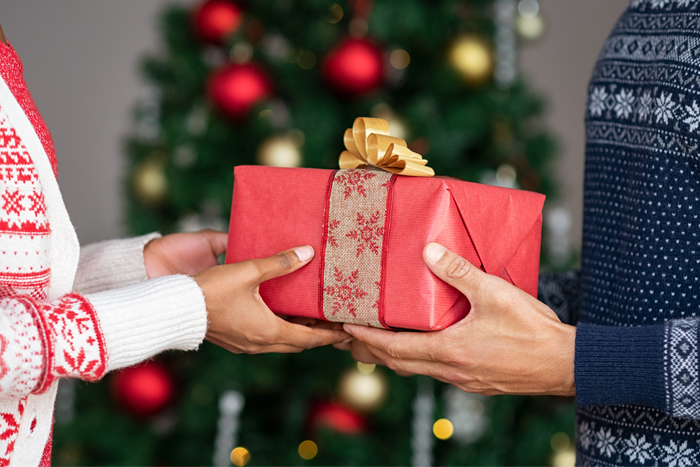 10 Inexpensive D.I.Y Holiday Gifts
Christmas is only one week away! For many of us, this truly is the most wonderful time of the year. Even so, after buying gifts for friends and family, it can also be the most expensive time of the year.
To help you save some money on all those presents, we've scoured D.I.Y. blogs all over the internet to bring you gift ideas that are beautiful, inexpensive and easy to make. Handmade gifts have a personal touch unmatched by off-the-shelf items, and it's often easy to make several from the materials purchased for one.
Here are our simple D.I.Y. gift picks for the season:
Invitation Ornament from SomethingTurquoise.com
This is a great gift for those who have an important event coming up. The instructions are for a wedding invitation, but this works just as well for a baby shower or a graduation. This idea is very adaptable, as it's easy to change up the colors, textures or ideas and still end up with a beautiful ornament to commemorate your big event for years to come.
Secret Book Safe from TheSpruceCrafts.com
A book safe requires very little in the way of materials or time, but still has a very unique feel. Perfect for those who love secret compartments and squirreling things away.
Brown Sugar Vanilla Body Scrub from PieBirds.org
This was originally posted as a Mother's Day idea, but homemade body scrub is also a perfect Christmas gift. It's easy to mix together in bulk, then scoop into as many individual containers as you want, providing you with lots of gifts at once. Best of all, it doesn't cost much more than whatever containers you choose to put it in.
Photo Coasters from TheFrugalGirls.com
Ceramic tiles for coasters usually cost less than 25 cents each, and the rest of the materials for this project aren't much more expensive. You can tailor each photo to the specific person you're gifting to, or just make a batch of similar photos to give to multiple people. Either way, photo coasters are personal, thrifty and beautiful.
Winter Snowglobes from CountryLiving.com
Country Living put together this great collection of D.I.Y. snowglobe ideas that make for perfect inexpensive Christmas gifts. This is another one that is incredibly versatile – any figurine or diorama you can imagine on a small surface will work. Make a traditional holiday scene or something totally off-the-wall for that one weirdo in the family. (You know the one.)
Disc Brake Clock from Instructables.com
Perfect for anyone into cycling, or anyone who likes a raw, industrial aesthetic. This one requires a little more work, but the final product is worth it.
Wood Photo Transfers from TheTurquoiseHome.com
This is another gift idea that is extremely versatile. The process described here should pretty much work with any smooth piece of wood and any printed material. An easy, professional-looking gift.
Leather Laptop Sleeve from Sweet-Verbena
A perfect combination of classic and modern. This protective leather sleeve is easier to make than you might think, and looks fantastic. For the man who has everything.
Relaxation is always a great gift, and there's no easier (or inexpensive) way to give it than these bath bombs. According to the creator, "the milk powder gives your skin a silky soft feel while the rose essential oil enhances the rose petal fragrance." Sounds lovely.
Hardware Chess Set from Macgyverisms.WonderHowTo.com
This unique gift is visually striking, easy to assemble, and perfect for loved ones who are good with their hands and their minds. They won't receive anything else like it.
Back