Back
7 Ways to Save on Valentine's Day
Published: 02/07/2020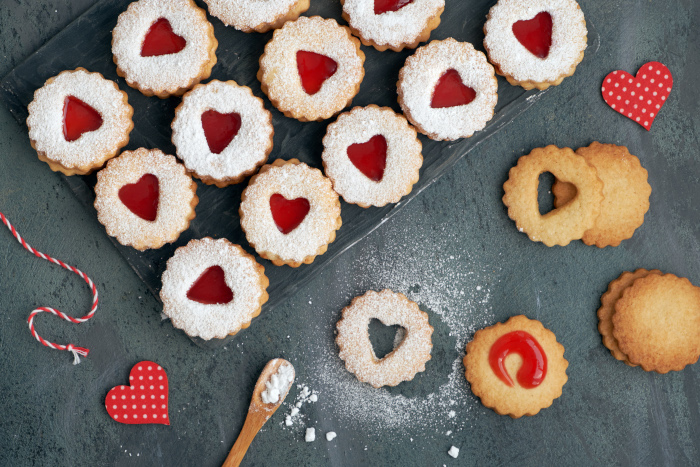 Valentine's Day is a holiday with lots of traditional ideas about how to show your love: a dozen roses, jewelry, nice restaurants. As you probably know, all of this can get very expensive. But thoughtful planning is more important than price tags, so here are some of our ideas for a Valentine's Day that's light on the wallet, but heavy on love:
Quality Time Isn't Costly Time
Being present for (and with) your loved one is essential to relationships in general — but especially so on Valentine's Day. Turn off the phones, take a walk, have a conversation, and share about your day with your significant other. Avoid activities that remove your focus from each other, like movies and television. It doesn't have to cost a thing.
Less Can Be More
For romance, timing and presentation can matter a lot more than quantity. A single red rose presented in a surprising or charming way can mean more than a dozen roses when they are expected. A living room dance can mean more than an expensive night out.
Kindness Vouchers
Is there something you know your significant other hates to do around the house? Cleaning and folding the laundry or washing the dishes? Make a cute coupon book that allows them to cash one in for those chores later on when it's their turn. Making your loved one's life easier is a great way to show you care.
Celebrate Late
If you're both open to the idea of celebrating Valentine's on a day other than the 14th, there are plenty of advantages. As with all holidays, store merchandise related to that holiday immediately goes on sale. That means flowers, boxes of chocolates, and everything else Valentine's can be had for about half the cost. It also provides advantages for those who want to go out to eat: You're much more likely to find an open reservation on February 16th this year than on Valentine's Day or February 15th, which fall on a Friday and Saturday.
Food!
Preparing food for each other is literally life-giving. The old adage that "the way to a someone's heart is through his stomach" is just another way of saying that humans can't help but love what nourishes them. But your Valentine's Day doesn't have to include dinner at a fancy restaurant. In fact, working together to prepare a meal or delicious dessert can be a great bonding experience at a fraction of the cost. A homemade dinner by candlelight is undoubtedly romantic.
If you don't have time to prepare a meal together, try getting up early to prepare your loved one breakfast in bed. Or baking them something nice to snack on at work. Get creative!
Going Out? Just Do Dessert
If you'd really like to get out of the house, try dessert and coffee after your homemade dinner. Desserts rarely cost more than $10, even at expensive restaurants. It's easy to enjoy the ambience of a nice place while having dessert and coffee for around $30. Still more than you want to spend? Try a coffeehouse or an ice cream parlor and pay much closer to the $20 range.
Use Your Skills and Talents
Are you a musician? Try creating a Valentine's Day song. Music–lover? Make them a mix. Writer? Compose a poem. Woodworker? Make them something they'll enjoy using or looking at. Your finished product doesn't have to be overly sincere or sappy, as long as it will make them smile. Have fun with it!
Back