Back
The Best Time of Year to Make Big Ticket Purchases
Published: 01/16/2019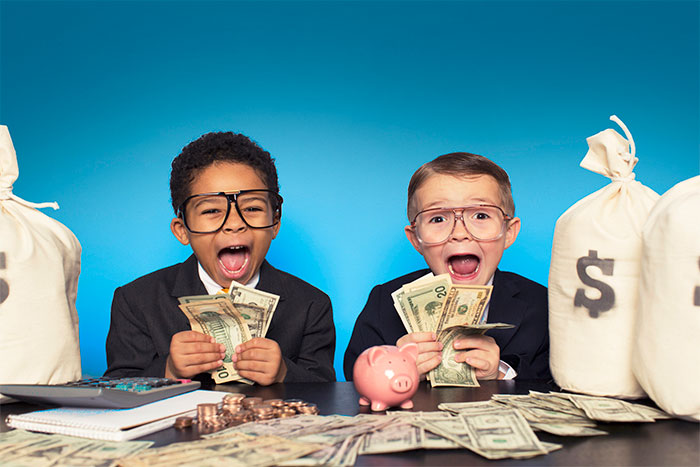 It's the traditional time of year to be looking ahead to the next 12 months, and it's common for many of us to be thinking of our finances at this time.
Maybe this is the year you've planned to say "I do", decided to take that trip of a lifetime, or the year where you'll find yourself with the unexpected expense of replacing an old appliance or a vehicle. Whatever your situation may be, keep in mind that there are certain months to do all these things more cost efficiently.
Here are a few suggestions on how to save money while still buying all the things you want and need.
January
Book a Cruise: Always wanted to take a cruise – or maybe take another? The so-called "wave season" is said to be the best time to book. This period is from January through March, and because cruise lines are looking to book their ships for the year they offer many discounts: early-bird fares, two-for-one deals and other enticements like onboard credits, included gratuities, and drink and meal packages. You don't have to take the trip over these three months, either. Just book it. In fact, if you make your plans far enough in advance, the deals might get even better. Travelers who can book 12-18 months before setting sail often get the best deals.
Home Buying: January (and February) are also good months to look for a new home – if you're in the market for one. A study from NerdWallet indicates houses typically cost almost 9 percent less this time of year than they do in June and August. If a real estate purchase is in your immediate future, you should also be thinking about the best way to finance your home. At FFFCU, our members are entitled to competitive rates and flexible terms on home mortgage loans to fit each unique home buying situation.
February
TVs (Part 1): The Super Bowl can be credited for helping cut the costs of a new TV in February. Tech stores like Best Buy and big box stores like Walmart and Target often take advantage of Super Bowl promotions to sell televisions in early February. After all, who doesn't want a nice, big flat screen to watch the year's biggest football game – and best commercials – on?
Tax Software: Nobody wants to think about taxes and tax season, but as soon as the New Year starts, it's likely on your mind. It's also on the minds of software retailers, with discounts being advertised all throughout this month and onward. If you are one to figure out and file your own taxes, February is the time to take action. The closer it gets to tax day, the more likely you are to find deals. Bonus: As a member of Fairmont Federal Credit Union, you can save up to $15 on TurboTax!
Weddings: From January to March the weather can be quite chilly, making the month of love the best time to score a deal on your wedding venue and vendors. Peak wedding months are between May and September, with fall weddings in October taking second place. Winter weddings in December are often popular for winter loving brides, leaving January, February and March with far fewer bookings. So, if you're willing to brave the cold or opt for an indoor ceremony, you may just have your dream wedding at a dream price. .
March and April
Boats: The saying goes: "The happiest days of a boater's life is the day he buys his boat and the day he sells it." We have no idea if that's true, but if you're looking to buy a boat, buy it in March. Boating trade shows are typically over by then, and prices go down. Plus, new boat models debut in early summer, making discounts on previous year models more plentiful in the spring. Once you've found the lowest price, you'll need to look for a payment plan you can afford. Look no further, Captain! Boat loans from FFCU can help you with that.
HVAC: If you're looking for the lowest price on an HVAC unit and installation, the best time to buy one is when you probably don't need one yet. Prices are lowest during months with mild temperatures, like March and April. On the reverse side, October and November are good months for this, too. Overall, if you think you may need to replace your system soon, try to do so preventatively. Buying in the offseason gives you leverage to negotiate the best deal possible.
May
Mattresses: Now's the time to really buy a mattress. Experts say you shouldn't buy one unless you get a big discount, and May is the best month for that. The bedding industry rolls out new products in June so many sellers will have last season's models on sale. Memorial Day weekend often sees the biggest sales, but if you look you can find good deals on other holiday weekends, like Labor Day, Independence Day and Presidents' Day.
June
Engagement Rings: Even if you aren't planning to pop the question in June, it's a good idea to do some engagement ring shopping if you think you might ask within the next 6 to 12 months. The peak buying period for engagement rings – and other jewelry – is between Thanksgiving and Valentine's Day. I think we can guess why. And while some jewelers run promotions during the festive season, those promotions are never on the actual diamond, but rather on the setting. You're likely to save between $50 and $400 total, but the mad dash for a ring can make it difficult to find the perfect one, as selections become smaller as more diamonds are purchased. So, make a random day a special day by popping the question between March and September, or at least give yourself some extra time to pay for the ring.
Tools: A new tool set or power drill is a quintessential Father's Day gift – and retailers know it, too. Come June you'll find deals on all kinds of tools aimed at Father's Day shoppers, making it the best time to invest in them or to replace any rusty ones.
July
Furniture: Post-Christmas sales mean January is a good time to go furniture shopping, but because the weather can make delivery a hassle, it's not necessarily the best. Cold weather can make delivery a hassle. That distinction goes to July. New furniture styles are released in August, so sellers are looking to off-load last season's styles. Even better, furniture stores need to clear out floor models from the previous season, so don't be afraid to ask about sample pieces for a deeper discount.
August
Laptops/Computers: August marks the beginning of back-to-school sales, and that means sales on laptops and computers. Even if you aren't going back to school, you can take the opportunity to get a new laptop or computer at the best prices of the year.
September
Pools: The best time to buy a pool is in the fall, starting with September. Fall marks the beginning of the offseason for pool builders, and a lighter workload means that you can potentially negotiate better prices. Clients are few and far between because they won't be able to use their new pool yet, so builders are incentivized to keep prices lower in order to keep employees busy. Bonus: The weather is still nice for installation.
Gas Grills: This month is the best time to buy gas grills for the most discounted price. By September, the summer grilling season is over and retailers are gearing up for the holidays. The selection of grills may be slim but the price is slim, too. Just make sure you don't wait too long – early September is best, before retailers clear out the grill section to make room for holiday items.
October
Cars and Trucks: Car shopping can be fun, but it's often a chore put off until absolutely necessary. The end of the year – October, November and December – is the best time to purchase a vehicle. Car dealerships are trying to meet monthly and yearly goals, and are often more willing to cut buyers a deal to meet them. You can also score a deal on vehicles from the previous model year. The 2020 model of new vehicles will debut in the fall of 2019, and dealerships will typically offer discounts on the previous model to move it off the lot. And if you're looking for an auto loan, FFCU can help you year-round.
November
TVs (Part 2): If you didn't get a new TV for the Super Bowl, think about buying one in November, specifically Black Friday. That's when prices are typically at their lowest of the year.
Wedding Gowns: Also at their lowest are wedding gowns, including bridesmaid and mother-of-the bride dresses. Many shops are looking to clear out this year's inventory and replace it with the newest styles. So, if you're thinking your boyfriend took advantage of jewelry sales in June, you might want to look around for your dream wedding gown in November.
Appliances: Is that refrigerator on its last leg? Or maybe your stovetop works, but the oven quit a month or two ago. For good deals on this year's models, try to buy in November. Thank you, Black Friday. However, according to Consumer Reports you don't have to wait until the day after Thanksgiving to score a deal. The traditional Black Friday has turned into "Black November" for the retail industry. So, shop all month long.
December
Golf Clubs: A new set of golf clubs is probably not on your mind when the first signs of winter are beginning to show, but that's why they should be. Fewer golfers are braving the cold this month, so sporting goods stores often sell clubs at a discount to move inventory before the upcoming season. Pick up a new set for yourself or get someone a really great gift at an even better price.
Bonus: The West Virginia Golf Association offers a for-purchase membership card that entitles you to discounted rates on courses all across the state. Membership is valid for a standard calendar year from January 1st to December 31st – so picking it up in December is a must if you want to get the most value out of your membership!
For more ideas on the best deals at the best times, check out these websites:
Back