Back
How to Reduce Debt in 2019
Published: 01/29/2019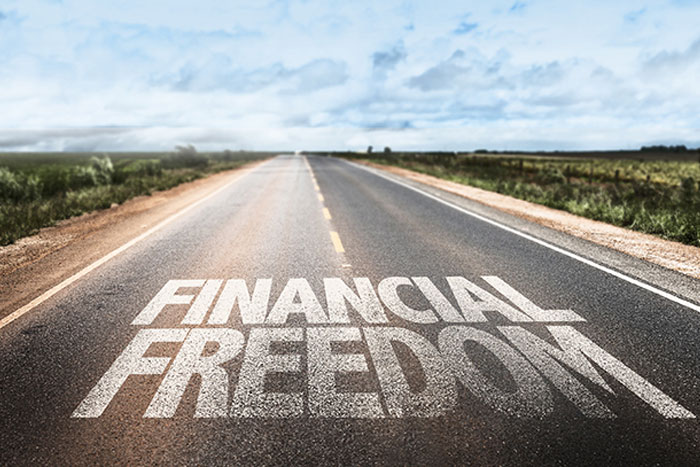 It won't be easy, but paying down your debt is doable.
We've all experienced it; it's much easier to build up debt than it is to bring it back down. But being smart and using all of the tools available to you can help decrease your debt, and increase your credit score. Paying off your debts likely involves changing how you live and adjusting what you spend your money on, but even small changes can help you reduce debt along the way to being debt free.
Here are 8 ways, both big and small, that can help you reduce your debt in 2019.
Save for the holidays year round. Holiday shopping can easily lead to holiday debts. There's Christmas shopping, Thanksgiving and Christmas dinners, travel costs, and more. All these expenses help the bills build up, especially if you're using a credit card to cover them. So, a holiday club account comes in handy for those end-of-the-year expenses. This account will allow you to save money from January to October, when you can start using the money for your needs. Now's the perfect time to start the club, and say goodbye to holiday debt come 2020.
Transfer balances to a credit card with no interest. With most credit cards, you're paying interest on your balance every month. By transferring that balance to a card that rewards you for signing up with 0% introductory interest, you'll save money throughout the introductory period. Some cards have extra long introductory periods, giving you extra time to pay down the balance. The Visa Platinum Card at FFCU is perfect for paying down larger balances from other cards, with 0% interest for the first 15 billing cycles! Keep in mind that there is a balance transfer fee of 3% of each transfer amount, but chances are it's still much less than you'd pay in interest over the next 15 months. You'll find all the details online, where you can also apply for the card.
Take a look at what you spend on entertainment. Look for areas to shave a few dollars, creating extra cash to apply to debt. Maybe eat out one less night each week, or take your lunch to work. Stay home rather than go to a movie or sporting event, where you're guaranteed to spend money on tickets, food and drinks. And once you're home, do you really need all those movie channels on your cable plan?
Leave your credit cards at home. OK, you can keep one in your wallet for emergencies, but try to pay for everything in cash. This helps to keep you aware of what you're spending, and cuts down on impulse buying so that you're sure about whether or not you really need this item.
Consolidate multiple debts with a home equity loan. Existing equity in your home is collateral that can be used to keep interest rates on loans low. With a home equity loan, you can consolidate multiple debts into one payment with a lower interest rate than you would pay across multiple payments. This allows you to steadily pay off debt while still leaving your savings and emergency funds intact.
If you don't own a home, consolidate debt with a personal loan. Even if you don't own a home, or haven't quite yet earned equity in it, there are still consolidation options for you in the form of a secured personal loan. This option works similarly to a home equity loan, only you'll need to put money into a share savings account Then, you can borrow against that money as collateral for a personal loan that will pay off multiple debts. The result is one payment to steadily pay down. Even better, you'll continue to earn dividends on your shared savings account while you pay off your loan. If you're looking for money to put into a share savings account, you might consider the impending tax season. By putting your tax return into a share savings account, you can borrow against it without feeling like you've lost money; chances are that your tax return is a happy surprise you didn't budget for anyway.
Shop with a list and a plan. Whether it be a grocery store or a shopping mall, it's dangerous to take only your credit card without a course of action. Before you go, make a list of what you want or need and only buy what's on the list. Don't be enticed by products the stores put in your pat – they're there to make you spend more!
Be smart about unexpected money. It can be fun to treat yourself with a tax refund or an unexpected gift of money, but it's smarter to take that money you didn't budget for and put it toward your debt. You won't miss it because you didn't know it was coming.
For information on these tips and other ideas for getting out of debt, check out these websites:
Back