Back
The FAFSA application priority deadline is March 1st - do you know how to file?
Published: 02/14/2019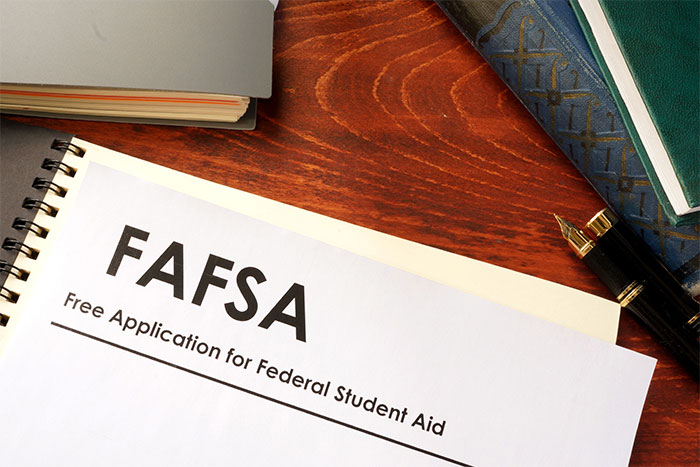 Filing for FAFSA can seem like a daunting task. Paperwork after paperwork, rule after rule; it's not easy for anyone.
But, it is important.
The Free Application for Federal Student Aid (FAFSA) serves as the application for most of the financial aid from federal and state programs and from colleges and universities.
"Students do not know what they may be eligible to receive each year unless they submit the FAFSA," said Nicole Solomon, assistant director of the West Virginia University Student Financial Support & Services. "Postsecondary education is an investment in their future. If there is financial aid that could help them with that investment, we do not want them to leave it on the table."
The 2019-'20 FAFSA was opened Oct. 1, 2018, but most colleges and universities have a March 1 deadline, so it's important to get online and complete the paperwork now.
The U.S. Department of Education needs what it calls the Prior Prior Year – or PPY – income information. For this year, that's the income information from 2017.
Solomon said information will be needed from both the student and his or her parents.
"Many students are considered dependent for federal aid purposes, which means they need both student and parent information on the FAFSA," she said. "To complete the FAFSA, students will need their (and potentially their parents') Social Security numbers (or alien registration numbers), birthdays, federal tax information (2017 taxes for the 2019-2020 school year), records of untaxed income, information on investments other than the home in which they live, and cash, savings, and checking account balances."
They'll also be asked about which schools they want to receive their FAFSA. They can list up to 10 on the application.
High School guidance counselors and FAFSA experts say it's best to file for FAFSA online. fafsa.ed.gov can also be used.
There, you'll be able to see only what you need to fill out and you'll be walked through the process step-by-step. That help makes it easier, though the process is not quick. Parent and student will want to set aside some time to sit down and go through it together.
All high school seniors who plan to pursue higher education are encouraged to file FAFSA. That means those planning to attend community colleges or two-year technical schools as well as the four-year colleges and universities can benefit from filing FAFSA.
"We encourage all students to complete a FAFSA for aid consideration," Solomon said. "Often people do not submit a FAFSA because they believe they will not receive aid or their families make too much money. Income is not the only component to financial aid, and aid eligibility can fluctuate from one year to the next based on different circumstances. Even when seeking financial aid based on merit (scholarships), which are usually not based on income, students should submit a FAFSA because some scholarships require the student to have a FAFSA on file."
Solomon added that it's important for students to look into and apply for other aid options from the state they live in as well as private entities that offer scholarships.
Priority deadline to submit your FAFSA application is March 1st for most universities and colleges, so that you may receive the best aid possible for your situation. However, if you miss a deadline, it's better to go ahead and file than to just skip it. Solomon said an application can be submitted anytime throughout the school year for which they are applying for the aid.
But, as with many things, the sooner the better.
If you find yourself with additional questions about completing your FAFSA application, seek out someone with some knowledge in the process, like a high school counselor or someone who works in the financial aid office of a college or university.
And, for guidance on how to supplement your student aid, Fairmont Federal Credit Union partners with Sallie Mae® to offer their Smart Option Student Loan®. You can apply online for this affordable student aid option by visiting Sallie Mae.
Back