Back
Understanding 5 Mortgage Types
Published: 08/28/2020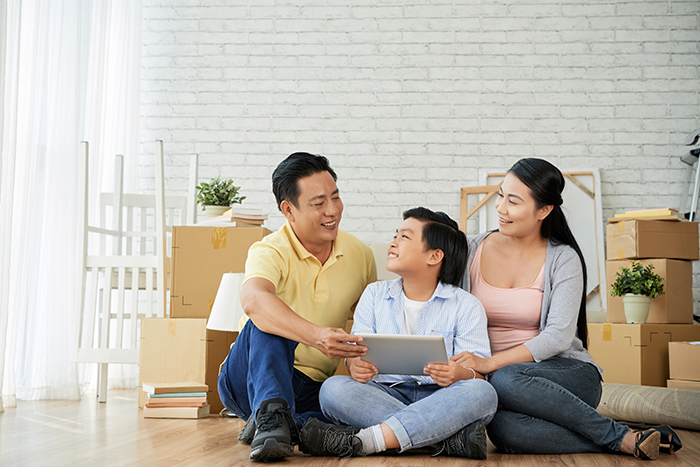 With rates at an all time low, many first-time buyers and current homeowners are taking a look at their mortgage options, but understanding which mortgage type is right for you can seem daunting at times.
Unsure of how to identify what type of home loan is the right fit? Here's a simple list of 5 mortgage types to help you understand which loan will work best for your needs.
1. Fixed Rate Mortgages
Also called Conventional Mortgages, this type of mortgage is the most common type of home loan. The term "Fixed Rate" means that your interest rate and monthly payments won't change over time. These Conventional home loans are available in 15-30 year terms. Although 30-year terms are typically the most popular, don't count out a shorter term. If the payment can fit into your finances, you'll enjoy a better interest rate than the 30-year term, pay off your loan sooner and save money.
2. Adjustable Rate Mortgages (ARMs)
The function of this mortgage type is all in the name. With an Adjustable Rate Mortgage, the interest rate can change over the length of your home loan. This type of mortgage could be a good fit for home buyers who are looking for flexibility on the interest owed with their home loan. While the rate may increase, these types of loans can work for short-term homeowners looking to buy and sell within 5 to 10 years, as this lessens the chance for the loan to reach the maximum rate. It can also make it possible for someone to pay low starting interest rates on an expensive home.
3. Construction Loans
A construction loan could be the right home loan for you if you've been dreaming of building your home instead of house-hunting. Unlike the traditional home loan which is based on the current value of the home, construction loans are based on the projected value of the home once your construction is complete. This type of loan is ideal if you are building a home or renovating one, and there are different types of construction loans based on whether you are building from the ground up or rehabbing a fixer-upper.
4. No Down Payment Purchase Loans
The no down payment mortgage option can open the door to homeownership for borrowers who would not be able to purchase a home otherwise. This type of mortgage allows borrowers who meet the eligibility requirements of the loan program to purchase a home without a down payment. For reference, some lenders require a minimum down payment of 3-5% for conventional loans, and 20% is required to avoid paying PMI (private mortgage insurance).
5. WVHDF Homeownership Loans
The West Virginia Housing Development Fund makes home ownership more affordable for families and individuals in the state of West Virginia. The most common mortgage programs at the WVHDF are The Homeownership Program for first-time buyers and the Movin' Up program for current homeowners. Interested borrowers must meet eligibility requirements to partake in the program, including income and home price limits. The Mortgage Specialists at Fairmont Federal Credit Union partner with the WVHDF to offer eligible members these loans and can help determine if the Fund is the right fit for you.
Which mortgage is best for you?
No matter what type of home mortgage loan fits your needs, our knowledgeable loan advisors are available to help you secure financing and guide you through every step of your mortgage process. Contact a Mortgage Specialist today and get started building equity in your future!
Sources:
https://www.cuinsight.com/understanding-mortgage-types.html
https://www.foxbusiness.com/money/adjustable-rate-mortgage-advantages
https://www.forbes.com/sites/taramastroeni/2018/08/20/everything-you-need-to-know-about-construction-loans/#4ecc9a5a5733
Back