Back
Setting Goals In 2021
Published: 12/22/2020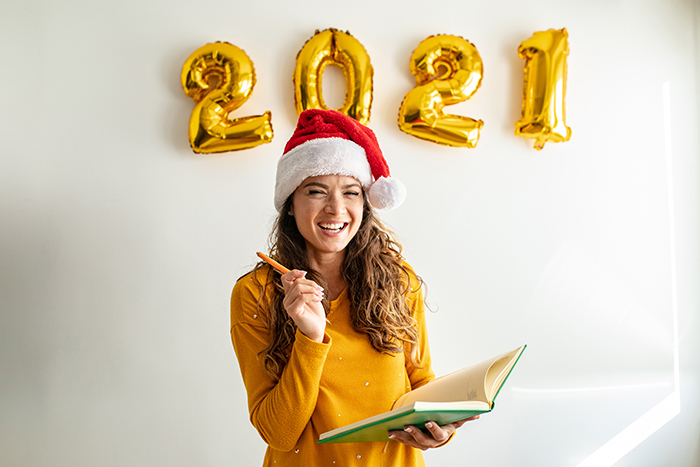 As 2020 comes to an end, we reflect upon the positive and challenging moments this year has presented, fully appreciative of what these experiences have given and taught us. We hope that 2021 will be ushered in with open minds, full hearts, and a disposition that welcomes the change the year is sure to bring. For many, the coming year is an opportunity to start new and accomplish goals that they may not have gotten to in 2020.
This is a time of year where people begin setting goals for how they can improve upon themselves in the coming year. Although many have good intentions when setting goals at the beginning of the year, these dreams and aspirations can get lost in translation. This is usually caused by the simple fact that setting a goal and achieving a goal are two entirely different concepts that can be hard to understand and master, but with the right mindset and approach your goals for 2021 can also become your greatest milestones and accomplishments.
Whether your resolutions are about getting into shape, taking control of your finances or being a kinder person, you can reach your goals in 2021. Read on for five tips on making change last.
1. Make it SMART.
Specific. Don't be vague about how you want to improve. Resolutions like "Try to be a kinder person," don't translate into tangible steps. Instead, make goals like "Do one random act of kindness each day."
Measurable. Make sure your goals have clear markers to track your progress.
Achievable. Be realistic about what you can accomplish. If you haven't worked out in years, don't resolve to run a 10K this year. Instead, start small, like committing to a 10-minute workout each day.
Relevant. It's best to concentrate on areas where you most need to improve.
Time-based. Set a specific date for achieving each goal.
2. Chart your progress. Use a calendar to check off every day you've stuck to your resolutions. Visual reminders of your success can be a powerful motivator.
3. Don't keep your resolutions to yourself. One of the best ways to ensure success is to share your journey with others. Here are three ways you can do this:
4. Enlist the help of a friend. It's easy to fool yourself into thinking you've changed; it's a lot harder to fool a friend. Pair up with a pal and commit to keeping each other in check. Share your resolutions and designate one day a week, or twice a month, as a check-in day, to note each other's progress and give honest feedback.
Post your progress on social media. This will make you accountable to an entire audience.
Join a support group. The American Psychological Association recommends joining a support group dedicated to your goal, such as a workout class at the gym or a group of coworkers determined to quit smoking.
4. Celebrate each win. Don't wait until you've shed the last pound or reached your savings goal to celebrate your achievements. Reward yourself for the smaller goals you achieve along the way, like a 10-pound target or the first $1,000 you put away in your savings account. Celebrating your progress will give you the motivation you need to keep on improving.
5. Embrace imperfection. Learn to accept that perfection is a myth. You can be a wonderful, better you without being perfect.
With all of this said, we hope you will enjoy the end of this year with friends and family, and we look forward to helping you achieve your financial goals in 2021. Merry Christmas and Happiest of Holidays from your friends at Fairmont Federal Credit Union.
Back