Back
Smart Ways To Use Your Tax Refund
Published: 03/28/2019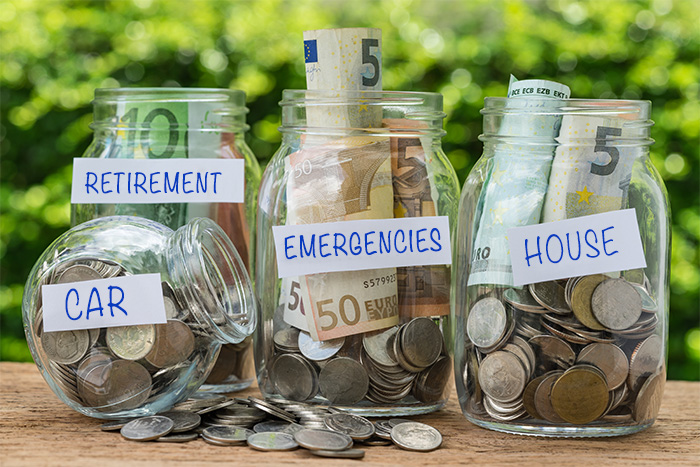 Tax season is here once again, and while most people don't look forward to doing their taxes, we all look forward to tax season's greatest gift: tax refunds!
Does Uncle Sam owe you money this year? Whether you have the check in hand or you're expecting a refund later this tax season, consider using that money to help make your life easier in one of these five ways:
Start an emergency fund
Pay yourself by starting an emergency fund, even if you only deposit a portion of your tax refund. Having a small nest egg for emergencies – even if it's only $500 – can save you when you're in a pinch. Try opening a Share Savings Account to start your fund. You'll earn dividends on your money while it's waiting for you to need it, and with unlimited deposits you can continue to build a strong safety net over time.
Put it in a savings account – but don't touch it!
Are you the type of person who wants to save money, but has a hard time staying out of your savings account or emergency fund? If that sounds like you, consider a share certificate. It can be tempting to withdraw a little bit here and there, but with a share certificate you're able to lock in your savings for a set amount of time, or term. The longer your term is, the higher your return will be. You'll earn dividends while your savings remain in the share certificate, and at the end of the term you'll have more money than you started with!
Start planning for retirement
It's never too early to start saving for the retirement of your dreams. Even if you have a 401K plan through your employer, you can add additional money to your retirement plans with an Individual Retirement Account (IRA). An IRA at FFCU offers competitive dividends higher than standard savings account rates, as well as distinct tax advantages for both Traditional and Roth IRAs. Read more about our Traditional and Roth IRAs to learn about their advantages, and find out which is best for you.
Pay down debt
Using your tax refund to pay down debt is a smart and easy way to eliminate bills (and even eliminate stress). You can choose to pay down debt that's weighing on you, like credit card debt or medical bills that have piled up. Or you can choose to make a large payment in advance on your mortgage or auto loan. We all have different priorities when it comes to these types of payments, but paying them down with a lump sum of money is never a bad idea.
Make home improvements
There is always something to do around the house. Maybe you need something as big as a new roof or as small as a new refrigerator. Many improvements will increase the value of your home, which might come in handy down the road. For your biggest home improvements, FFCU can help you finance the project with competitive rates on personal loans.
Back